Brian & Jenn Johnson
God of Revival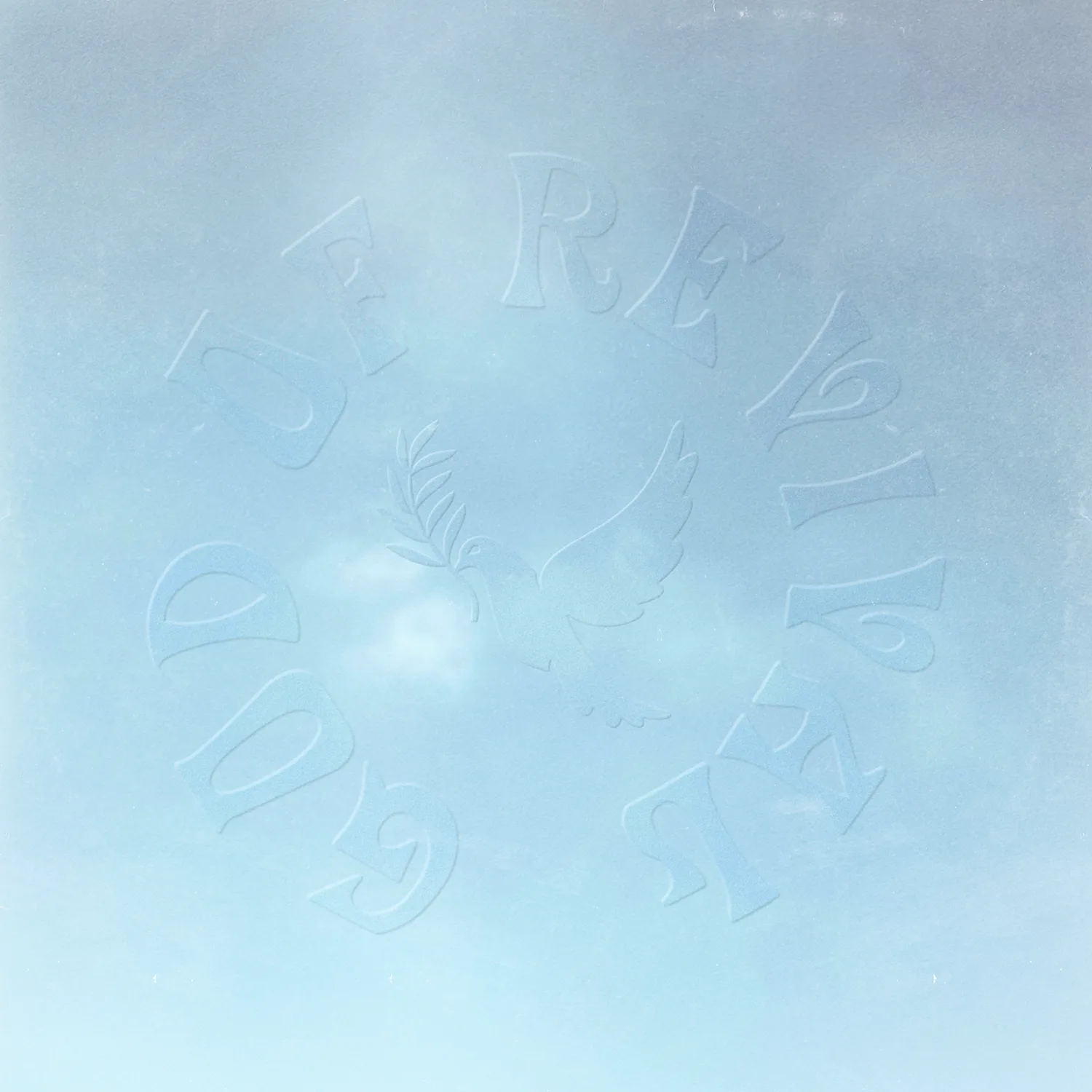 Play
11.2M
Spotify LTD Streams (Live Version)
4.3M
Apple Music Streams (Live Version)
2.5M+
YouTube Plays (Live Version)
11.3M
Total USA Streams (Nielsen)
The following assets can be used freely by your Radio Station to promote this song and artist.
God of Revival
Inspired by stories from revival history, Brian Johnson and Phil Wickham co-wrote "God of Revival" as a charge to pursue personal revival while calling our families, cities and nations to awaken to a God who has already won. "God of Revival" imparts fresh faith in the God of the impossible who lights up the darkest night.
People often think of revival as a series of meetings in a tent, but it's a state of the heart that's awakened to God and His kingdom.
Brian & Jenn Johnson
Brian and Jenn Johnson are co-founders of Bethel Music and Bethel Music Worship School, headquartered in Redding, California. They are also musicians, singer/songwriters, authors, and speakers who have been integral in the creation of 16 Bethel Music albums that have influenced the culture of worship across the global church. The Bethel Music label has been nominated for 14 Dove Awards in 2019 alone and awarded eight Dove Awards as a whole. Together, Brian and Jenn raise up worshippers who take hold of their true identity and pursue intimacy with God above all else.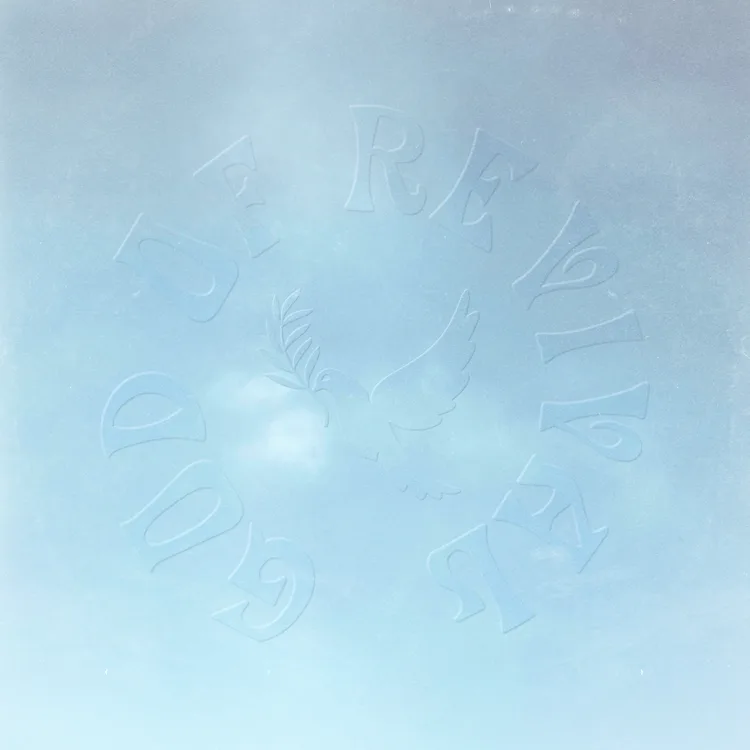 Verse 1
We've seen what You can do, oh God of wonders
Your power has no end
The things You've done before in greater measure
You will do again
Pre-Chorus
There's no prison wall You can't break through
No mountain You can't move
All things are possible
There's no broken body You can't raise
No soul that You can't save
All things are possible
Chorus
The darkest night
You can light it up
You can light it up
Oh God of revival
Let hope arise
Death is overcome
You've already won
Oh God of revival
Verse 2
You rose in victory and now You're seated
Forever on the throne
So why should my heart fear what You defeated
I will trust in You alone
Bridge
Come awaken Your people, come awaken this city
Oh God of revival pour it out, pour it out
Every stronghold will crumble, I hear the chains hit the ground
Oh God of revival pour it out, pour it out
Interlude
Oo - oh oo - oh, God of revival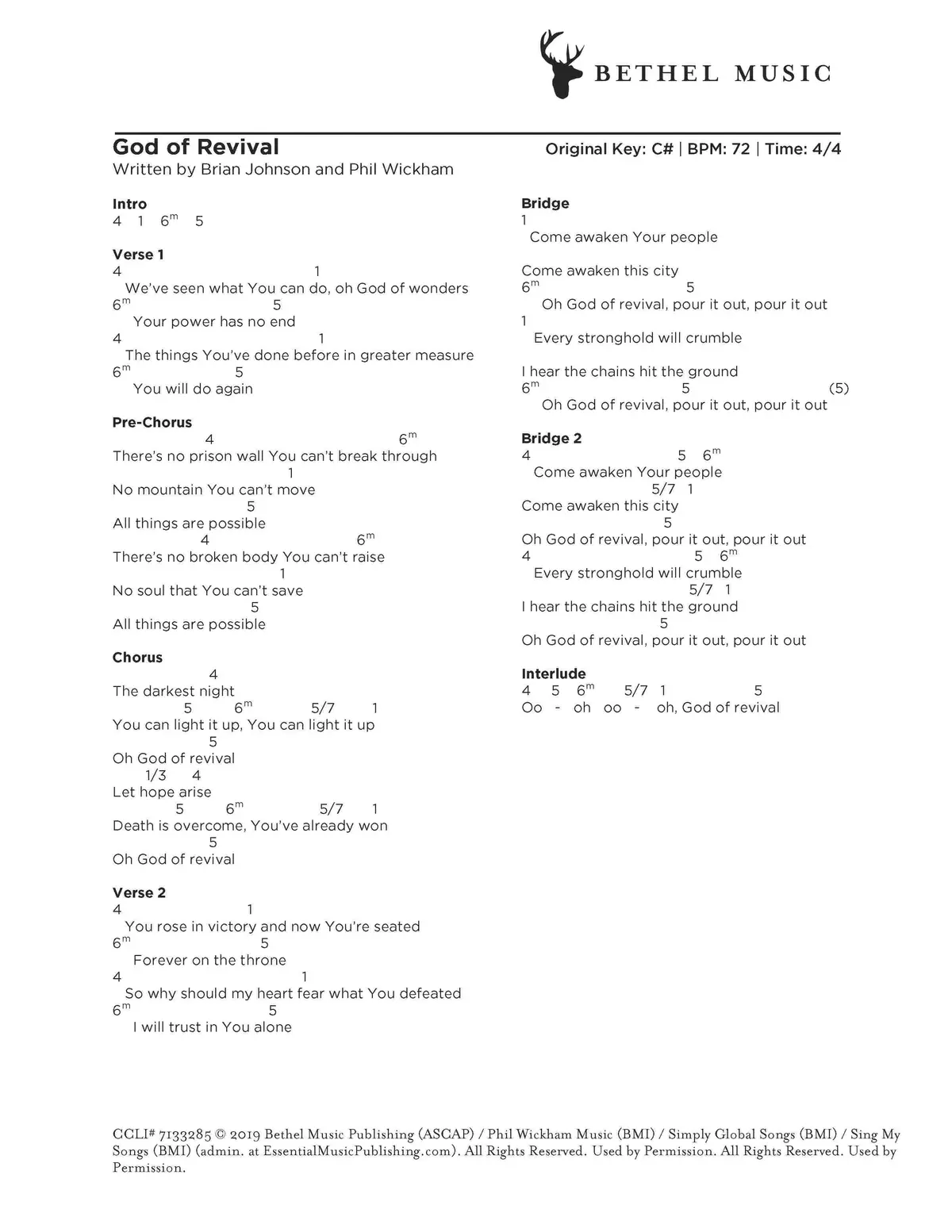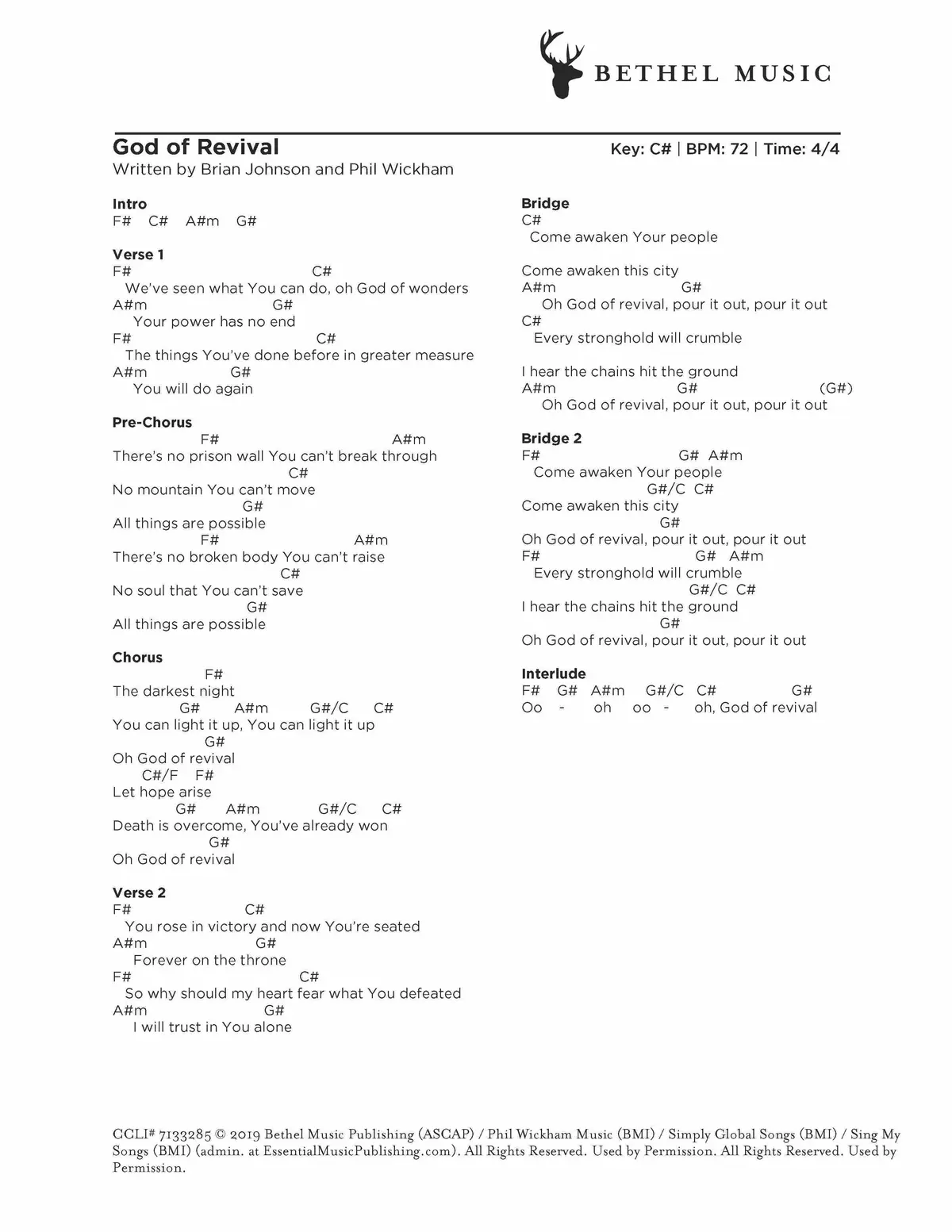 ---
Brian & Jenn Johnson - God of Revival - Single
---
© 2019 Bethel Music Publishing (ASCAP) / Phil Wickham Music (BMI) / Simply Global Songs (BMI) / Sing My Songs (BMI) (admin. at EssentialMusicPublishing.com). All Rights Reserved. Used by Permission.
---
CCLI# 7133285
Written by Brian Johnson, Phil Wickham