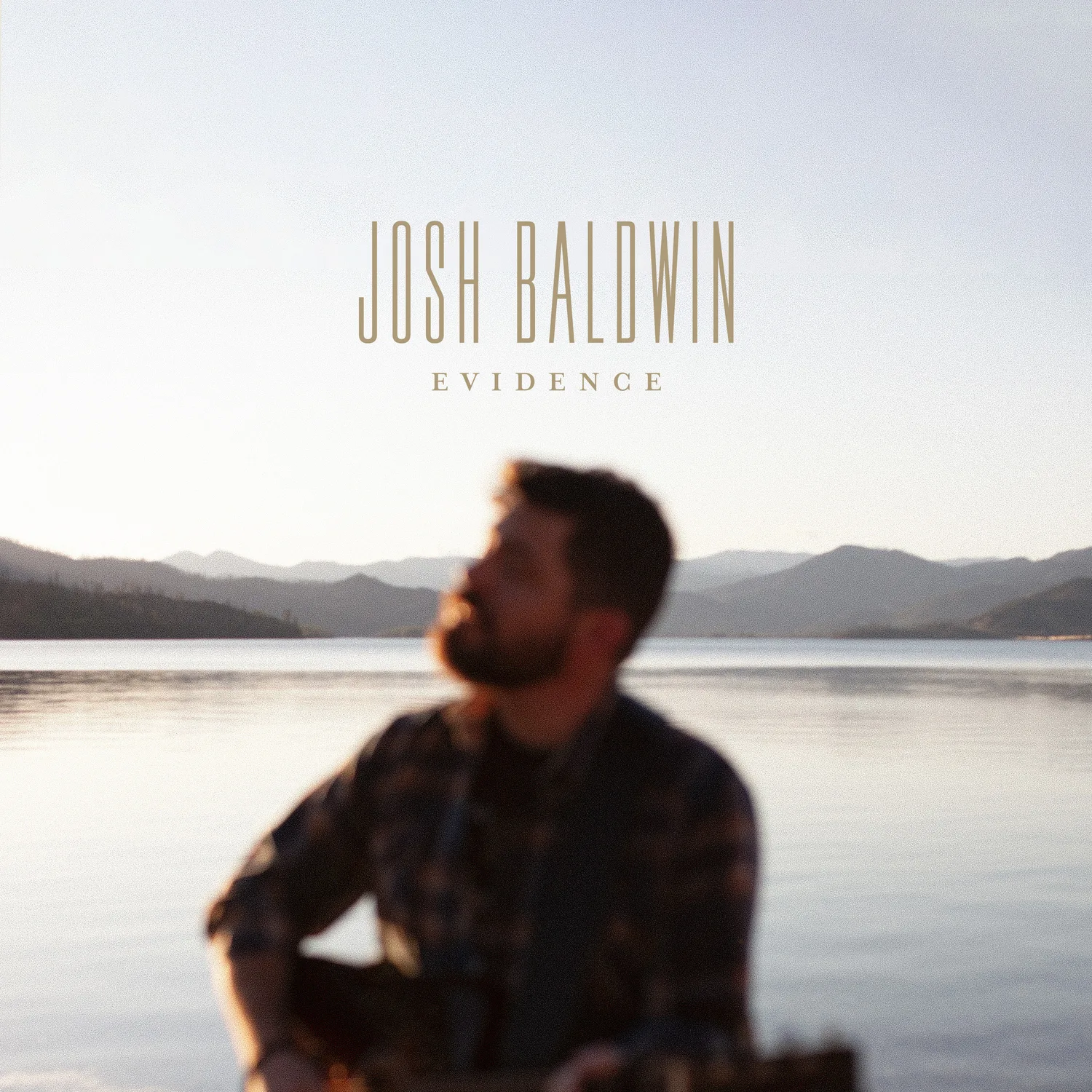 Play
#12
Airplay Christian (Billboard)
#11
AC Monitored (Billboard)
#12
AC Indicator (Billboard)
The following assets can be used freely by your Radio Station to promote this song and artist.
Evidence
Josh Baldwin's new song "Evidence" is the first single from his upcoming solo album, his second release with Bethel Music, following the 2017 release of The War Is Over. "Evidence" was written with history in mind and thankfulness for the evidence of the goodness of God. Josh was inspired by God's faithfulness to both his family that came before him, as well as his trust for the future generations to come.
I see the evidence of your goodness.
Josh Baldwin
Josh Baldwin is a songwriter and worship leader who joined the Bethel Music Collective in 2014. Josh is known for his songs "Praises", featured on Bethel Music's Have it All, "You Deserve It All", from his solo project Rivers, and "Stand in Your Love", a song featured on Bethel Music's album VICTORY (2019) which reached #2 on the Christian Billboard charts. His latest album, Where the Glory Is (2022), is a reflection of his journey with the Lord and a return to the roots of pure worship. This album's lead single, "There Is Freedom", reached No. 21 on the Billboard Hot Christian Adult Contemporary chart and No. 30 on the Hot Christian Songs chart. He has appeared on numerous Bethel Music albums including VICTORY (2019), Peace (2020), Homecoming (2021), and most recently on Come Up Here (2023) with his song "Time and Time Again".
As a worship leader, Josh enjoys creating space for people to feel seen, encouraged, and invited into intimacy with God. Josh lives with his wife Sheila and their two children in Thompson's Station, TN, and continues to tour domestically and internationally.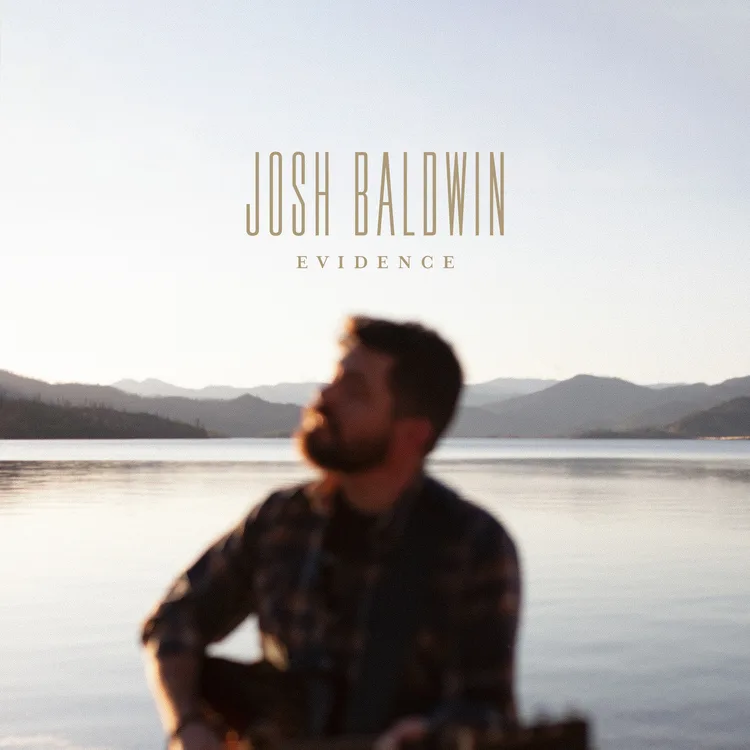 Verse 1
All throughout my history
Your faithfulness has walked beside me
The winter storms made way for spring
In every season, from where I'm standing
Chorus
I see the evidence of Your goodness
All over my life, all over my life
I see Your promises in fulfillment
All over my life, all over my life
Verse 2
Help me remember when I'm weak
Fear may come but fear will leave
You lead my heart to victory
You are my strength and You always will be
Bridge
See the cross, the empty grave
The evidence is endless
All my sin rolled away
Because of You, oh Jesus
Chorus 2
Why should I fear
The evidence is here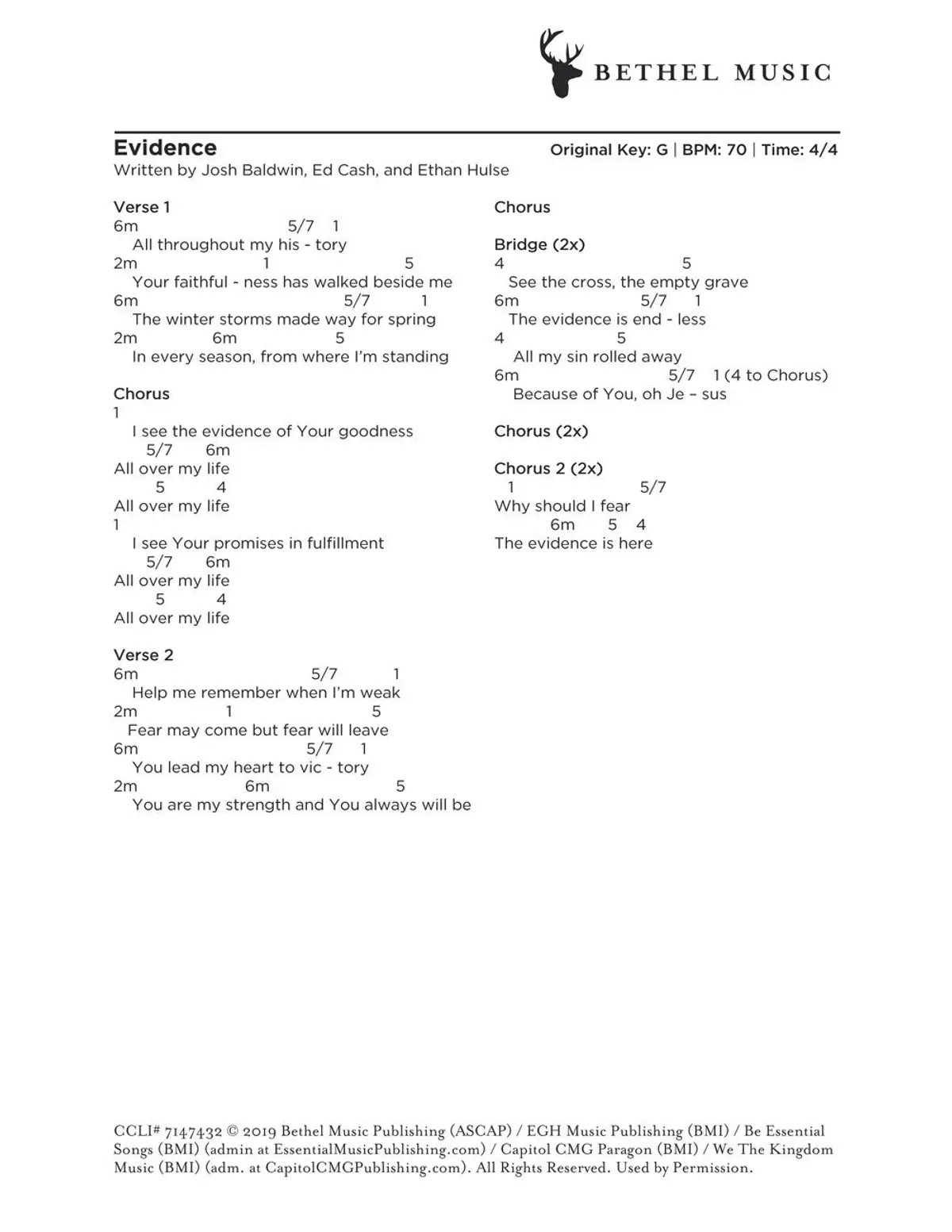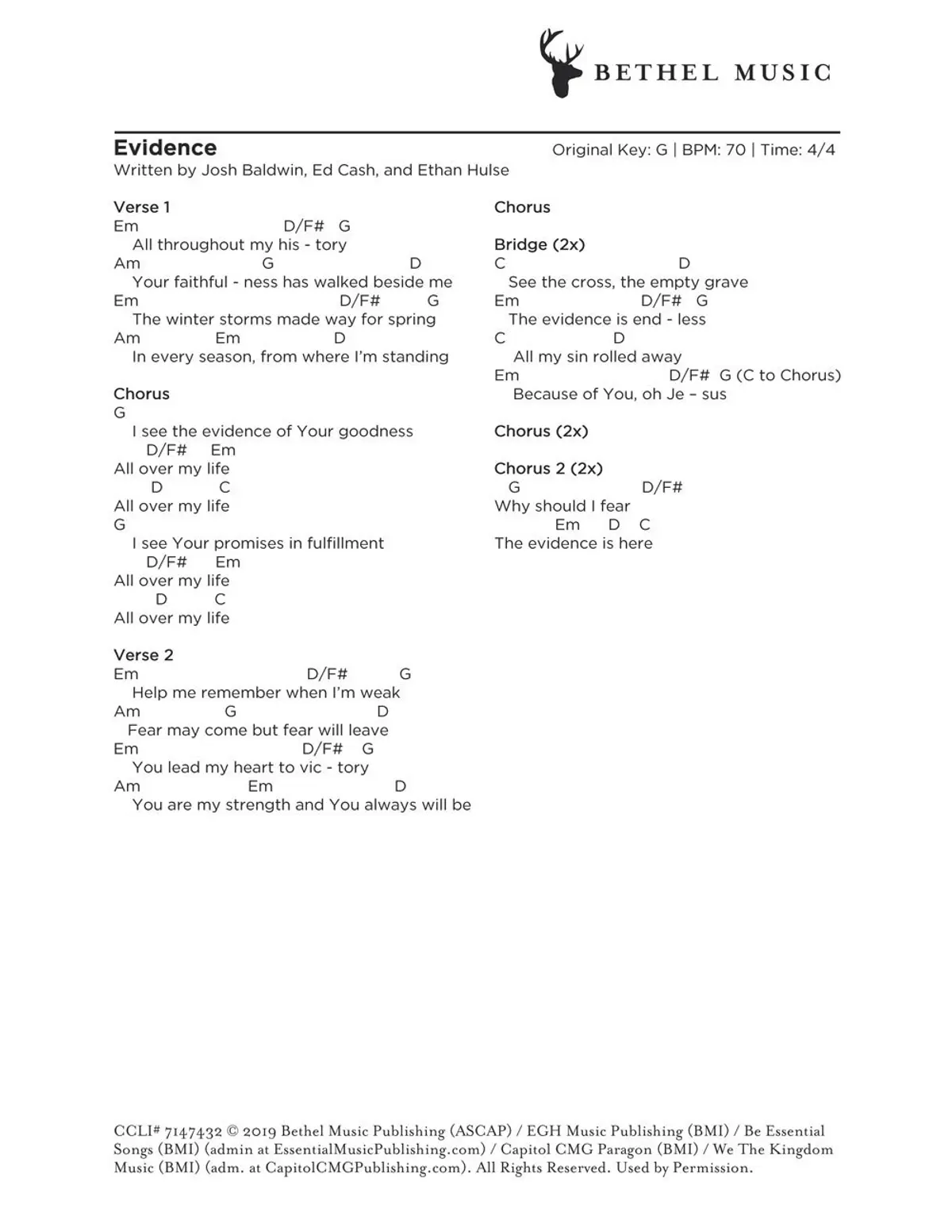 ---
Josh Baldwin - Evidence - Single
---
© 2019 Bethel Music Publishing (ASCAP) / EGH Music Publishing (BMI) / Be Essential Songs (BMI) (admin at EssentialMusicPublishing.com) / Capitol CMG Paragon (BMI) / We The Kingdom Music (BMI) (adm. at CapitolCMGPublishing.com). All Rights Reserved. Used by Permission.
---
CCLI# 7147432
Written by Josh Baldwin, Ethan Hulse, Ed Cash